Alberto Barsi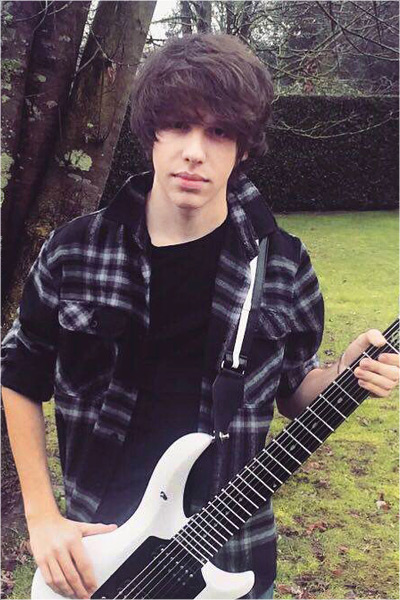 Alberto Is a 15 years old guitarist from Lucca, Italy. His style is oriented towards heavy metal, particularly the shred genre, and is influenced by players like Marty Friedman, Jeff Loomis, Andy James and John Petrucci.
He started playing guitar around the age of 11, studying at a local school. At the time, hearing for the first time players such as Eric Clapton and BB king blew him away, and he started developing a big passion for guitar driven music.
After the discovery of bands like Megadeth, Dream Theater and Nevermore he got interested in the heavy metal/prog kind of music and began spending 5-6 hours a day practicing, trying to emulate songs and solos by his idols. Taking lessons and studying with players such as Lee Hodgson at the Institute of Contemporary Music Performance in London and Andy James really helped him on his musical development. Later on, in 2015 he started sharing videos on social medias, gaining popularity on Facebook, and receiving positive comments and feedback from all over the world.
Alberto has been invited to play alongside guitar masters like Tommy Vitaly and Ciro Manna, and also opened the Tuscany fencing regional competition of 2016 with a guitar rendition of the Italian anthem.
Alberto is currently working on his solo debut album, which he is planning to release during summer 2017.