Alex Wennerlund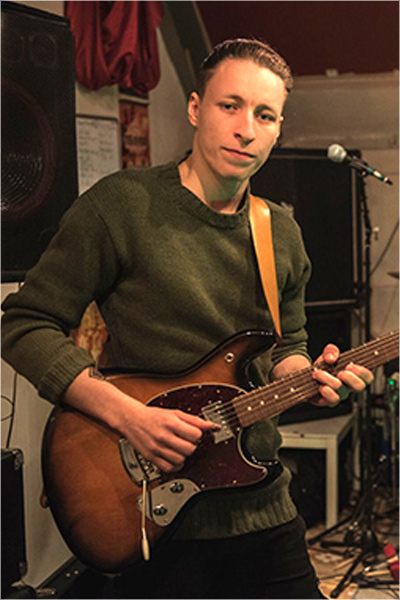 In august 2016 Alex Wennerlund Band, released their debut EP, Rendezvous, available on Spotify. Singer Alex Wennerlund writes the lyrics, vocal melodies and all of the riffs. The rest of the band, Robin Halldin, bass, Niklas Sandell, drums, Sanna Björk, Co-Vocal, was also involved in the process with ideas and harmonies.
The band are planning to start working on their second EP and upcoming festival gigs during summer 2017.
Writing rock- and blues inspired songs built on personal and historical stories and inspired by global issues, to allow him to play hendrix and Stevie Rray vaughan like solos, are what Alex always wanted to express in his music.
As a young teen starting his music career Alex found his inspiration in artists like Jimi Hendrix, Stevie Ray Vaughan, AC/DC, Guns and Roses, Mark Knopfler and Robben Ford and old blues giants, like B B King, Albert King, Freddie King …
During the last couple of years Alex music has been more influenced by John Mayer, The Greatful Dead, Bob Dylan, Gary Clark Jr, James Bay, and Neil Rogers and the roots of funk, soul, reggae and RnB music.
Over the years Alex has played guitar to back up different local artists on the West coast of Sweden, in different kinds of music genres. Like South American music, hip hop, jazz, pop, sing and song evenings, and played blues and rock at some well known local pubs and rock clubs with his band, Alex Wennerlund band. Always receiving good creds for their performances characterized by energy, feelings, improvisation, and the personal contact with the audience.
GAFFA MAGAZINE
"… one of the best tracks of the year is called, The Voyage Of Mayflower 1620, lyrics and music written by Alex Wennerlund … despite the young voice this almost sounds like a copy of an early song by Mark Knopfler… but when it sounds this good, it is just a big compliment. The song just creates an amazing atmosphere and is played over and over again. Every instrument completes the total sound picture and the light melancholic atmosphere combined with repeteadly Knopfler like guitarlicks gives me goose bumps. Just a big applause."