Ally Venable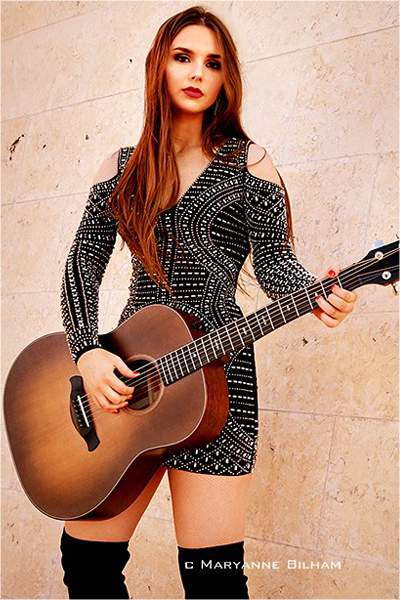 Tip a ten-gallon hat to a bandleader writing her own name onto Texas' famed back pages. Ally Venable released her third breakout album, Texas Honey on Ruf Records label March 22nd of 2019. Produced by another Texas guitar hero, Mike Zito, Texas Honey proves once again the soulful vocal, burn it down fretwork and heart-on-sleeve songcraft. Venable has made Texas hers for the taking with an album debuting at #2 on the Billlboard Blues Charts.
She might be only hitting her twenties, but long term fans will know this isn't Ally's first rodeo. Rewind to her childhood in the post millennium and this rising star found her voice in church. It was the influence and fiery Texas guitar slingers like Stevie Ray Vaughan, however along with melodic smarts of Miranda Lambert that showed her path.
She has received many awards including the 2014 and 2015 "Female Guitarist of the Year" three time winner of "Blues Band of the year" & "Album of the year"- ETX Music Awards. Guitar Player Magazine stated that, "Venable pulls of a stunner of gritty and/or sultry blues-rock tunes embellished with lots of tasty guitar solos."
Ally's release Puppet Show was also #7 on the Billboard Blues Charts In 2018 & whether it's touring with her band or writing new tunes for her next album, she continues to represent the future of the blues.