Ben Maillaro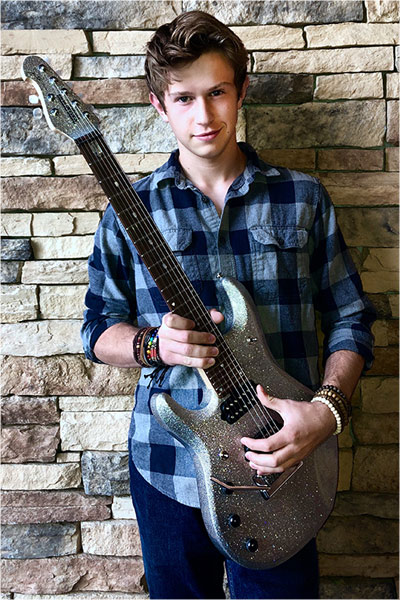 Ben Maillaro is a 15 year old guitarist based in Denver, Colorado. He started playing when he was 10, after struggling to find an instructor willing and able to teach a left handed student.
He was soon enrolled at a local School of Rock, where he learned to perform alongside other musicians, playing shows at venues such as Bandimere Speedway, Red Rocks, the Oriental Theater, the Marquis, Hard Rock Cafe, and many more.
He has been involved in multiple local bands, playing a wide variety of music ranging from classic rock, to modern metal, to country and pop.
Taking influence from bands such as Pink Floyd, Soundgarden, Tame Impala, and Tool, he founded the psychedelic rock group In Plain Air alongside fellow brotherhood members Jake DeMarco and Nate Tharp.
Ben sees music as the ultimate form of expression, emotion, and connection. Throughout his life, he hopes to use his passion to share those things with as many people as possible.