Bryan Schwab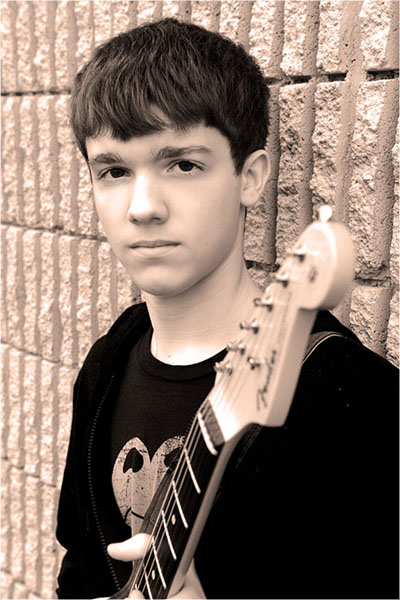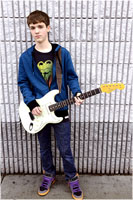 Bryan Schwab is a 16 year old guitarist from Oil City, PA, a small town in Northwestern Pennsylvania. He has been playing the guitar since the age of 11. The style of music he likes to play is a fusion of Rock/ Psychedelic/Blues.
His exposure to this type of music by his father, and an ability discovered by an early music teacher to learn a tune quickly by ear, fueled his desire to learn to play the guitar.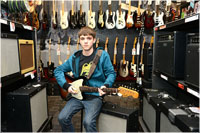 Bryan has had the honor of sharing the stage with such notable musicians as Mike Zito, Anthony Gomes, Tommy Katona, Eddie Shaw and the Wolfgang, and blues legend Buddy Guy.
Other performances he has had the privilege to experience include the 2012 PiQsburgh Blues FesSval and the 18th Annual Stevie Ray Vaughan Remembrance Ride and Concert in Arlington, Texas in October of 2012, as well as many regional shows in Northwestern PA and Eastern Ohio.
Another highlight for Bryan is being featured on Billy Cox's website, Billy Cox's Electric Stage.
Bryan is also a member of The Youth Arts Forum, a not for profit organizaSon that performs in New York City and various locaSons in New England. This organizaSon brings together young talented musicians to play concerts that benefit worthy causes for children.
Some of Bryan's biggest influences are Jimi Hendrix, Stevie Ray Vaughan, Eric Gales, and Jimmy Page.
Despite living in rural Pennsylvania where it is difficult to find young musicians who know how to play the style of music Bryan likes, he has begun wriSng his own material and has aspirations to form his own band.