Chris Buck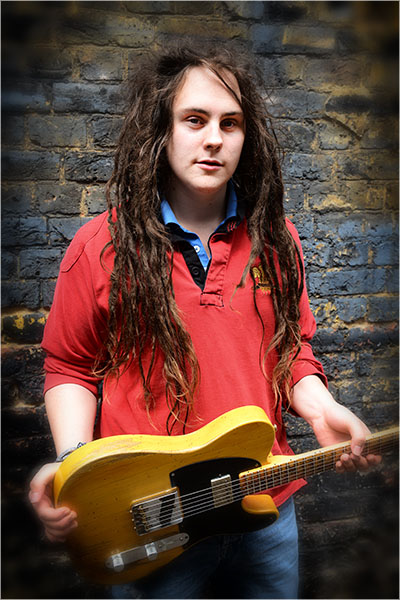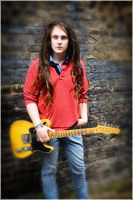 Perhaps the worst albatross that can be hung around the neck of a young talent is 'next big thing.'
I will not call Chris Buck that, but what I will say is that he is a genuine talent of tremendous potential.
He first came to my notice at age 16, when discovered on YouTube by my partner Heather, playing in his bedroom. Even then it was obvious he had a gift for feel and articulation.
Chris' first real band was the late and lamented Tom Hollister Trio. TH3 earned BBC and UK Rock Radio airplay even without a debut album being released.
Based in South Wales, TH3 caught the ear of Classic Rock Magazine, turning in a terrific performance at Sonisphere, Knebworth.
Sadly, the trio split on the eve of the recording sessions for their debut album.
Tru-B-Dor Records decided, however, to fly Chris to America to record. A band was hastily pulled together, featuring Tony Montana, Jimmy Mack and Michael Thompson, who between them have played with Slash, Stevie Wonder and Sly Stone. The results, "Postcards from Capricorn" will be released in January 2013.
The one thing I am certain of is that Chris' playing will bring pleasure to audiences for years, and years to come."
Alan Niven