Chris Lambrick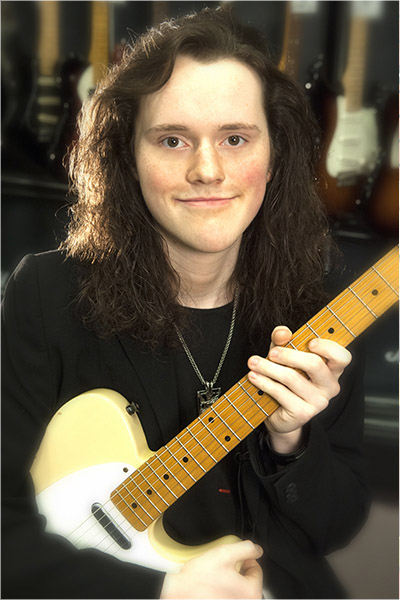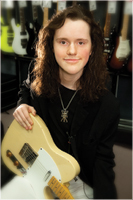 Chris Lambrick has been studying music since the age of six. In 1999, he began weekly guitar lessons in Las Vegas, NV, and in 2000, he began studying classical piano. In 2003, his family relocated to the Nashville, TN area, where he has continued his study of both guitar and piano, eventually adding vocals, drums, music theory and song writing to his repertoire.
Chris is passionate about music and has spent his entire life honing his skills, and continues to work toward his goals on average seven days a week under the tutelage of some of the most esteemed teachers and coaches in the industry. He has been recognized on numerous occasions, and has received countless awards for his skills, including the "Ace" award for best stage presence. He is constantly being asked to instruct and intern at various events, and is often highlighted as an "example" to other aspiring musicians. He has also appeared in numerous television, radio, and music videos, and has been featured in print publications.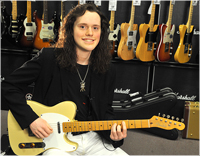 At the age of 13, Chris was invited to perform with his double neck guitar at New York City's Waldorf Astoria, where he received many accolades and garnered a great deal of attention for his rendition of a classic Led Zeppelin song. Chris has since performed on numerous stages across the country–from NYC to L.A.'s Sunset Strip. He has shared the stage with a plethora of members of iconic rock and roll bands, such as Van Halen, KISS, AC/DC, Grand Funk Railroad, Deep Purple, Ozzy, Poison, and The Cars, and has recorded with legendary producer Ron Nevison (The Who, Led Zeppelin, Bad Company, Ozzy, KISS, Heart). Chris was also recently hailed as being in the "top 5% of the best and most promising song writers in the current music market."
Chris is also a martial arts "Master" and holds a 4th degree black belt title, which further emphasizes his keen awareness of the concepts of dedication and perseverance.
Chris has been "in development" for the past 5 years with CAA, as well as "Beyonce's" talent developer/producer. He is currently a member of several bands, but is in the process of forming his own line-up to showcase his originals, and plans to begin touring in early 2014. His style is classic/bluesy rock influenced.
As his producer says about Chris, "He IS a star. He has all the elements for success: skill, passion, drive, stage presence, work ethic and morals. Chris will not be a star…Chris Lambrick is a SUPER star."