Christian Iverson Phoenix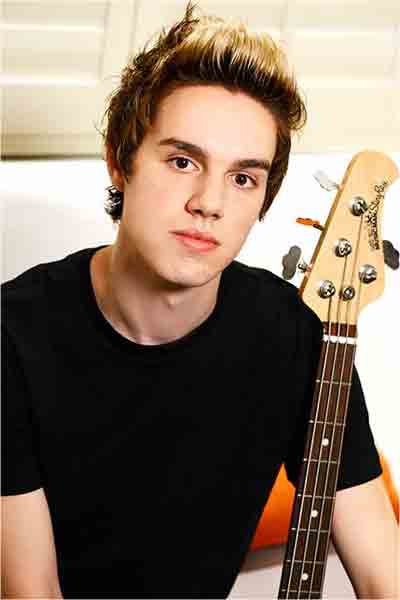 Christian Iverson, from Peoria, Arizona began playing bass in 2010 when he was 12 years old. Influenced by players such as Victor Wooten, Flea, Mark Hoppus and many others, he began to develop his own style, molded by his inspirations.
Christian is the lead singer and bassist for the pop rock band, Run 2 Cover. Being in Run 2 Cover has afforded many exciting opportunities such as, international touring, signing a record deal with KBB Records in 2015, and building an international fan base.
Christian is very dedicated to his Ernie Ball Music Man Stingray HH. The bass performs consistently on stage as it cuts through the mix with phenomenal sound.
Check out his band, Run 2 Cover at www.run2cover.com