Collin Katz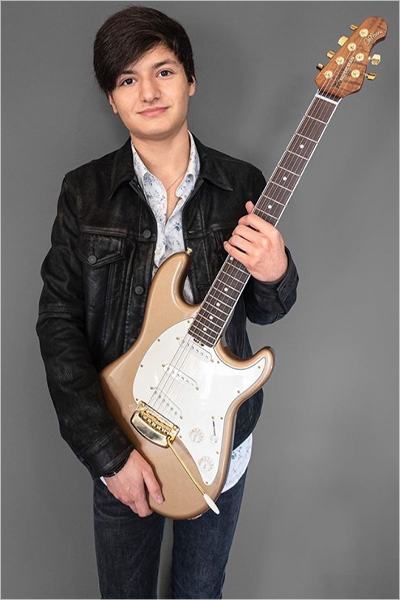 Collin Katz is a 16-year old guitarist and studio musician from Dallas, Texas. He started playing guitar at age 11 and is also proficient at bass, keys, and ukulele. His biggest influences are Guns n' Roses, Led Zeppelin, and Stevie Ray Vaughan. He has been in several bands and has played just about every venue in Dallas. He is also the president of the St. Mark's School of Texas Electric Blues Ensemble. In 2018, Collin was nominated to be a Dallas Songwriter's Hall of Fame Rising Star. In 2019, Collin was selected to tour with the School of Rock All Stars through Detroit, Pittsburgh, Toronto, Cleveland, and Chicago. The final show of the tour was at Lollapalooza.
Currently, Collin's main focuses are his band, Fifth Phoenix (winner of the 2019 Wildflower Fes]val BaYle of the Bands), and his guitar store, Texas Guitar Gear. Texas Guitar Gear is an online shop that specializes in exclusive, vintage, and rare Gibsons. Aside from his music career, Collin is an award-winning professional photographer.
Learn more about Collin on Instagram: @collinkatz // @texasguitargear // @fifthphoenix // @collinkatz.photos.