Daniel Donato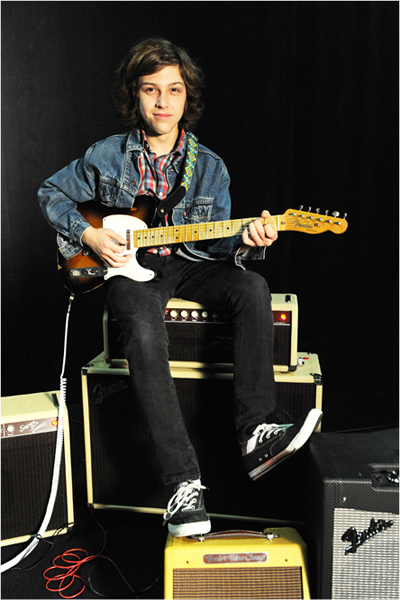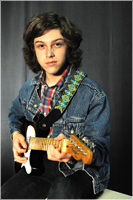 Daniel was born in 1995 and spent the first years of his life in Atlantic City New Jersey. The family moved around New Jersey finally settled in Williamson County Tennessee around December of 2002.
Daniel was always a very driven youngster and threw everything he had into his interests. As a young wrestler, he won most matches by sheer determination, which included growling at his opponent and charging them off the mat. Later interests included baseball, skateboarding and plenty of video games where he beat every Guitar Hero and Rock Band level.
Daniel always had a guitar, but didn't realize his drive for it until he found his passion for music around 12 years old. When he found it, it was a natural fit.

As everything Daniel latches on to, it is 100%. He started with Guns & Roses, Led Zeppelin and Rush and quickly absorbed the main riffs and solos. Wanting to learn more about the roots of Classic Rock, he started exploring blues and folk. B.B. King, Eric Clapton and Joe Bonamassa became the new heroes. He achieved a technical proficiency on the guitar and could finally express his emotions through his instrument.
It was after two years of rock and blues guitar that Daniel ventured into Nashville and was drawn to the Honky Tonk clubs of Lower Broadway. He watched great musicians doing what they loved and he was hooked. It was not long until he was sitting in with many of the Broadway acts he watched and soon, he was getting hired as the lead guitarist.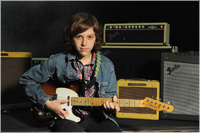 Daniel took country guitar very seriously. He was not satisfied with the commodity licks of popular country music. He needed to dig much deeper. He perfected the art of learning music by ear since most of the music he was drawn to had not been transcribed. He became an encyclopedia of licks from Brent Mason, Danny Gatton and JD Simo. He took a few lessons from area musicians including guitar legend Johnny Hiland which helped him with many of the technical aspects of his playing.
As Daniel matured he discovered what it means to be yourself and develop your own sound. He returned to the blues, but this time, he went deeper. He absorbed the raw sound of Mike Bloomfield, Peter Green and Roy Buchanan. Mixing the soul of the blues with the technical acrobatics of his country style has given Daniel his unique sound.
At this point, it is clear that nothing will stop Daniel from doing what he loves. Watching him perform is an unforgettable experience and anyone who knows him sees that the sky's the limit.