Grant Parker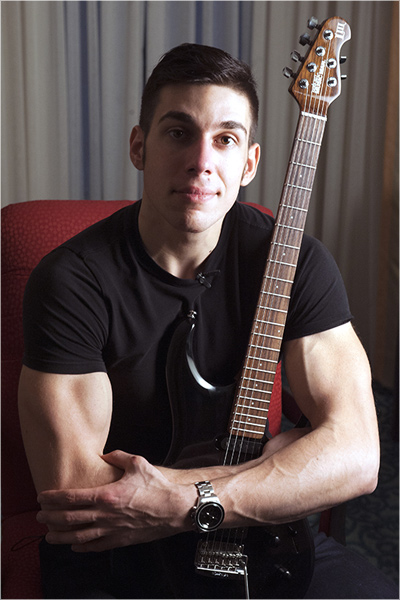 Since before his birth, Grant Parker was immersed in the world of music, whether it was
the symphonies of Beethoven and sonatas of Mozart that always filled the house, or the
songs of James Taylor and Patsy Cline that escorted him to school each day. Before
the age of three, Grant was already discovering the keys of the piano, and soon began
formal instruction under the guidance of several masterful musicians, including Aleta
Baligian-Heidt, a graduate from Julliard in New York. Until the age of sixteen, Grant
aspired to be a touring classical pianist, performing in both concert and recital, and
continuing to surprise his fellow schoolmates. It was only when a close friend took him
to an AC/DC concert for the first time, that he fell in love with contemporary music, and
of course, the guitar. Self-taught, with practices lasting as long as eight hours a day,
Grant quickly earned the respect and praise of his esteemed mentors, and in no time,
earned himself passage to the Berklee College of Music in Boston, where he currently
attends on scholarship. Though Grant will often stumble to answer when one questions
him of his favorite genres, there is no doubt his roots lay near the blues.