Issac Holmes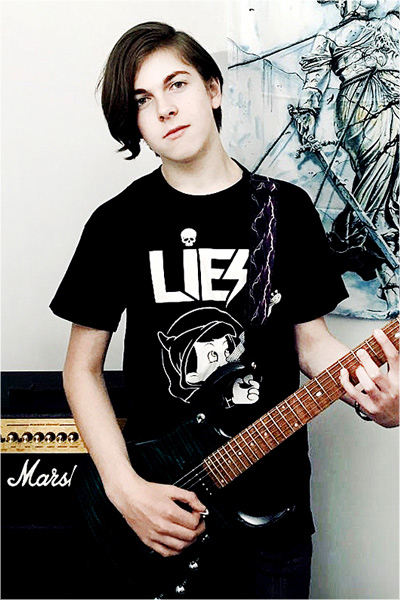 Isaac Holmes is a 14 year old guitarist, vocalist, songwriter and multinstrumentalist from Hope, North Wales. Isaac's interest in music and par8cularly guitar was apparent from a very young age. He began playing guitar at the age of six and has been performing at live venues since the age of 11. Slash from Guns N' Roses and Mark Knopfler from Dire Straits were big influences in shaping Isaac's playing style.
Although Isaac enjoys all guitar based genres of music his passion lies in Rock and Metal. He is inspired by bands including the Foo fighters and Metallica to name but a few.
Currently Isaac fronts the rock band Lies www.liesband.com and plays lead guitar. Lies are one of Wales' top young up and coming young bands. They have writen many original songs and are currently working on recording their material for their new album release.
Lies have performed at a large number of venues and also organised several charity events to raise money for Cancer Research UK. More recently the band has released their own version of "My Hero" by the Foo Fighters in order to raise money for the NHS during the current Covid 19 pandemic.
YouTube
In 2020 Isaac was invited to join the Brotherhood of the Guitar organisation, a global initiative started by the legendary rock photographer Robert M Knight to help identify young talent. The programme is supported by Ernie Ball, Taylor, Magnatone and Guitar Centre. The Brotherhood consists of a select group of hand picked under 21 guitarists from around the world.