Jack Rollinson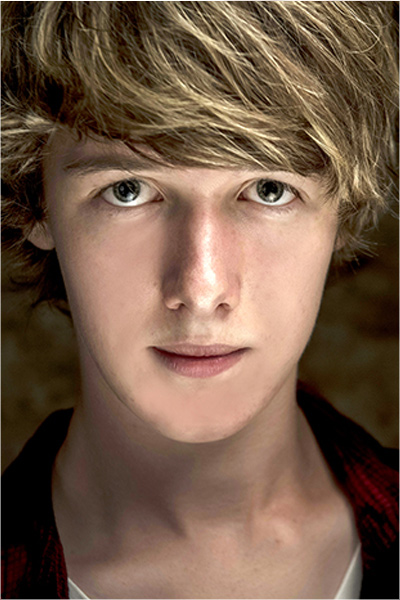 Jack Rollinson is a 16-year-old guitarist from Nelson, New Zealand. From an early age Jack was exposed to a range of musical genres from Guns n' Roses to Mozart to Michael Jackson alongside a heavy dose of local 'Kiwi' music. For his 10th birthday Jack was taken to his first concert to see 'Slash', and from then his love of the guitar was born.
Starting lessons at age 10 at 'Soundstage' in Nelson, Jack told his tutor that he wanted to learn how to 'play like Slash,' setting the scene for his love of the Rock genre. An avid busker on the streets of Nelson, Jack played to help fund his lessons and pay for new gear while sharing his passion and talent. Having the opportunity to mix with other local talents at locally run 'Rockcamps' further spurred Jacks enthusiasm and allowed him to find a niche of likeminded peers.
Jack has been in several bands from age 11, which have entered both local and nationwide competitions, including Bandquest and Rockquest. This has seen Jack acquire accolades such as instrumental excellence and killer guitarist. In 2017 a career highlight was the opportunity to be opening act for New Zealand Metal Band 'Alien Weaponry' in Nelson. Jack's current band 'Blind Eye' gained both people's choice and 2nd place in the latest regional Rockquest competition, being noted as 'Rockquest favourites' within local media and continue to perform at local competitions and events.
Not content with just one genre, Jack is also a Jazz Band member and has a personal interest in progressive metal, blues and classical styles and to complement guitar he also plays drums. Performing with passion onstage, he extends his musical knowledge through exams with Trinity School of Music in London. When writing music, Jack considers his biggest influences to be Slash, Rabea Massaad, Paul Gilbert, Nuno Bettencourt, Buckethead and Eddie Van Halen. A solid user of social media Jack often enters online guitar competitions for fun, creating crazy videos such as 'Metal in inappropriate places,' a competition run by Rob Scallon and winning guitar solos for Horizon Devices.
The Ernie Ball Music Man JP15 is Jacks choice of guitar and being asked to join the Brotherhood is a huge honour. The future for Jack is exciting, and he aims to go as far as he can in the music industry. He is looking forward to collaborating with other Brotherhood members and continuing to grow as an artist.