Jacob Morris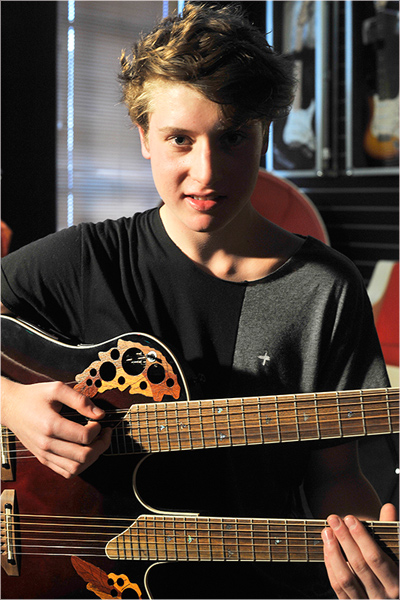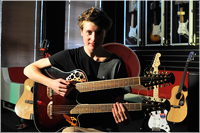 Jacob Morris is a young Christchurch, New Zealand, based songwriter, singer, self-taught
guitarist and busker whose music is a mixture of blues, roots, folk and pop/rock. Jacob plays
a range of music styles, including one man band looping, using a variety of 6 string, 12
string, hybrid and double neck acoustic guitars.
Although only 16 years of age, Jacob has learnt his craft over a number of years by busking
solo on the streets of Christchurch and perfoming in various successful bands, developing a
range of unique original music and his own sound.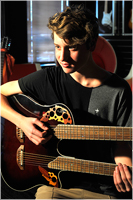 In 2013 he picked up Best Original Song and Musicianship Award at the regional finals of
Smokefree Rockquest 2013. He then went on to take out the 2013 Rockquest National
Musicianship Award – being one of the youngest winners in the 25 year history of
Rockquest. Jacob was also selected to audition for the recent New Zealand's Got Talent
show. He is also the guitarist in the Christchurch Boys High School jazz band and they
recently picked up a silver medal at the South Island Secondary School jazz competition in
Blenheim.
Jacob's main focus is songwriting and writes with a combination of genres to appeal to wide
audience when busking and performing. Most of Jacobs songs are originals featuring
emphasis on vocal melodies, catchy rythym and complex guitar solos. He also covers a
collection of songs by artists such as Stevie Ray Vaughan, Matt Corby, Bastille, John Butler
and Jimi Hendrix. In 2014 Jacob hopes to expand his knowledge on songwriting, write new
material and develop as a singer, guitarist and performer.