Jake DeMarco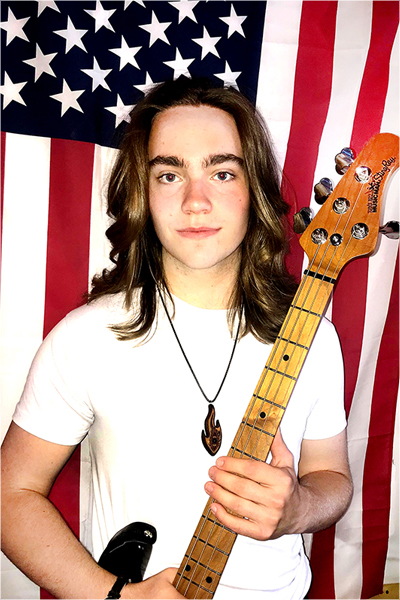 17 year old self taught bassist from Denver, CO Jake started playing bass at age 13 and started playing school talent shows and events. From there he won a radio contest for best bassist in Colorado with a bass solo he wrote and played at the KBPI Rock n Roll car show with the Denver House band.
Jake has since joined the School of Rock Denver and has made the AllStars your program 2 years in a row and has toured around America playing shows like Red Rocks, Lollapalooza, White Oak Music Hall, and many others.
From School of Rock he has met other great musicians and started his own bands. One band, Running With Scizzors consisted of musicians such as Hunter Hallberg, Nate Tharp, and Evan Svenneby. They played at places like The Elle Caulkin Opera House, Taste of Colorado, Bohemian Nights Music Festival, and many others. They opened for acts like Drowning Pool, Trapt, Blondie, Sugar Ray, The Motet and many others. Jake wrote a song, (Spite) with the band and it landed on the radio and got a music video.
Some of Jake's inspirations include Victor Wooten, Jaco Pastorius, Tool, Primus, and many others. Jake plans to continue to do music for a long time and continue to write music with bands and as a solo musician.