Jannek Zechner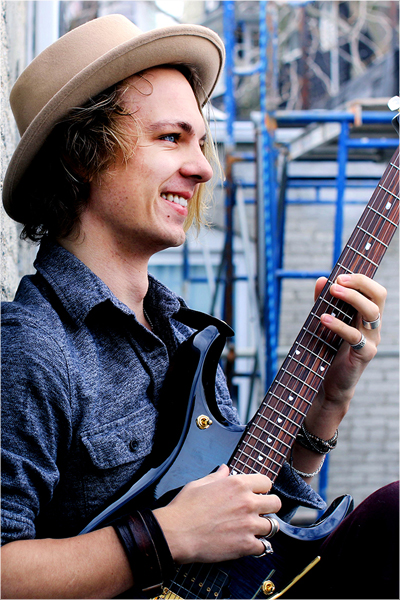 Jannek Zechner is a Guitar, Producer, Composer and Arranger currently located in Boston. He does lots of studio sessions, writes commercial music and produces artists from the US.
Inspired by his music teacher at school, Jannek Zechner began to play the guitar at the young age of 12. After learning on his own, his first guitar teacher, Jochen Bens, appeared in his life, who taught him loads about studio work.
Shortly after he caught the attention of the first call guitarist in Los Angeles, Carl Verheyen, who's for example playing with Supertramp for the past 30 years. The relationship between Carl and Jannek grew so much that Jannek had two weeks of private lessons in Los Angeles during the summer of 2011. He also received a private scholarship for half a year of private lessons in Los Angeles with Carl Verheyen and Pat Kelley (Chick Corea, George Benson,…) in 2014.
In the spring of 2013, he became a part of the "Brotherhood of the Guitar" and immediately hitchhiked down to Nashville to meet some producers and his new Brotherhood – friends.
Jannek is currently studying at the Berklee College of Music in Boston, where he is finishing his Dual-Degree in "Songwriting" and "Contemporary Writing and Production" with a minor in "Writing for TV and New Media" by the end of 2016.
His first guitar was supposed to be a Music Man Silhouette Special but he ended up getting a custom built Fender Stratocaster. After all these years he finally circled back and now owns a custom made Music Man BFR model.
Other than his musical abilities, he has a broad experience in management and marketing, since he lead a donation project for his studies, convincing many thousands of people to support him on his way. Apart from many other companies he also works hand in hand with the Austrian inventor who brought the "Deeflexx" on the market.