Johnny Reno Prentice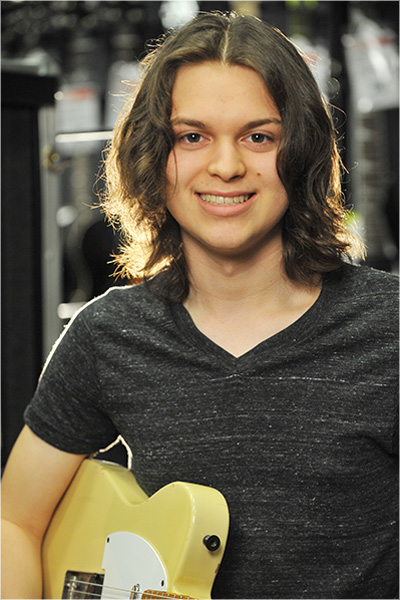 The BOY WONDER BAND rocks the house!
Built around 15 year old guitar prodigy Johnny Reno Prentice, this combo combines chops, energy, and infatuation with experience, wisdom, reverence and groove. This rare and wonderful combination of youthful vigor and seasoned mastery results in a musical juggernaut that must be seen and heard to be believed. The music is carefully chosen and lovingly but relentlessly executed, leaving a crowd gasping for breath while begging for more.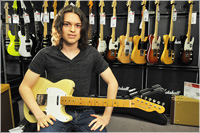 Johnny Reno Prentice's pedigree runs deep. He is the child of Grammy winning record producer (Elvis Costello, Fairfield Four), prolific session musician and songwriter Mark Prentice, who plays bass in the band, and world renowned singer Michelle Nicolo Prentice.
At 15, and although he has only been playing for only three years, John has already wowed crowds and gained hundreds of fans in the Nashville scene. His playing has come to the attention and fallen under the tutelage of many of Nashville's top session guitarists. Even at this early age, he is in demand for many music projects and is an active songwriter.