Josh Needs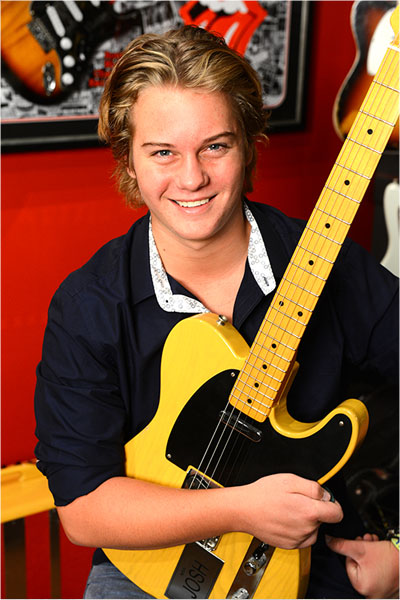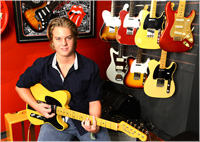 Josh Needs is a 16 year old virtuoso guitarist with a musical brilliance far beyond his years. Hailing from the small coastal town of South West Rocks, Josh's career highlights have already included collaborations with some of the greatest names in Australian music, to include guitar legend Tommy Emmanuel who believes that Josh is a great ambassador for the next generation of Australian guitar players.
Josh has had a remarkable career to date, including performances at the award winning Blues on Broadbeach Music Festival, where he played alongside Phil Emmanuel, Russell Morris, Jon Stevens, Joe Camilleri, Phil Manning and Kevin Borich, not to mention his solo performances, impressing crowds with his unbelievable musical ability. Additionally, Josh supported Diesel for both his Velvet Curtain Tour and at the Gladstone Festival where he was invited on stage to perform with both Diesel and Jon Stevens. Josh has also been the support act for many of Phil Emmanuel's Northern NSW Tours.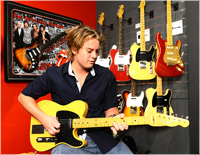 Over the past year, Josh's achievements have included many incredible accolades. Winner of the 2013 Tamworth Country Music Festival Busking competition which had more than 600 entrants; Winner of the 2013 Yamaha Battle of the Young Stars; A personal invitation by Tommy Emmanuel to perform with him at the Sydney Opera House; An invitation to play on the main stage for the final concert at the Chet Atkins Appreciation Society Annual Convention in Nashville Tennessee. The ultimate compliment at this concert is that one young player is invited to play a very special Gibson guitar that was owned by Chet Atkins and Scotty Moore. Josh was proud to be given this honor.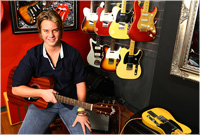 Josh has won numerous competitions, has performed at a multitude of local venues and corporate events and has played with a host of legendary Australian guitarists. Josh has a unique discipline, unfaltering focus and determination and these coupled with his extreme passion and love of music will ensure his musical career is extraordinary.
Many have already experienced the musical genius of Josh and we now invite you to share in this experience.
"A great ambassador for the next generation of Australian guitar players"
-Tommy Emmanuel
"Josh has the discipline and love of music to go a long way with his guitar playing"
-Phil Emmanuel