Louis Perritt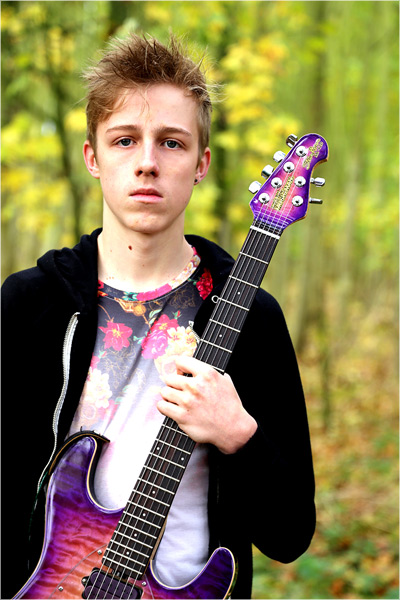 Louis Perritt is a singer/songwriter born in London and raised in Cambridge, UK. At fifteen he is about to release his second EP with his band, Maverick who recently played Cambridge Rock Festival and were the youngest band there. Already having supported 'Walkway' (who support Status Quo) and 'Coco and the
Butterfields' (winner of UK live and unsigned) Maverick have several gigs lined up including Cambridge Junction and Melbourne Rock Club running well into 2017.
Louis' early influences in guitar were George Harrison, Mick Ronson, and Keith Richards. More recently Louis has taken inspiration from Syd Barrett & Dave Gilmour (Pink Floyd), Robert Fripp (King Crimson), and Randy Rhodes (Black Sabbath).
Louis started performing at a local folk club at age 8 playing acoustic guitar and singing covers of the Beatles, Roy Orbison and David Bowie. Aged 10 he wrote his first original composition, and by 12 he was already regularly playing in a band. Local label and promoter R*E*P*E*A*T invited them to perform at local rock venue, The Portland Arms and at local rock festival, 'Strawberry Fair'. These gigs helped Louis meet up and work with slightly older bands and musicians, from whom he learnt a lot and who helped him develop both as a songwriter and performer.
Suitably inspired, Louis then spent time writing and developing his ideas towards his EP 'Uneasy Seasons' to be recorded at Bluebarn studios.