Lucas "Blues" Peaquin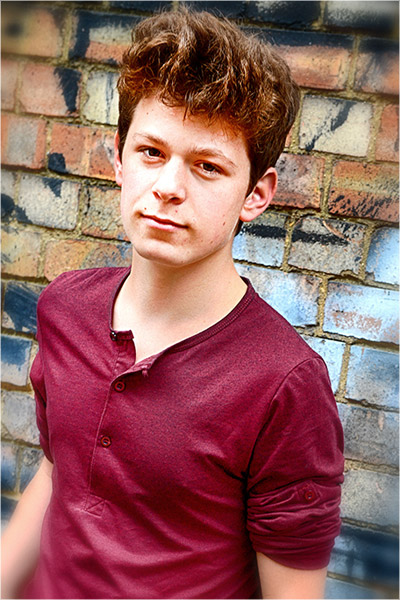 Lucas is a French guitarist. He was born in 1997, and grew up in a little village of Provence in the South of France. At the age of 11, he discovered the guitar with his first idols – Gary Moore, Alvin Lee, SRV and Joe Bonamassa. At a very young age, he started playing on local stages, and at 14, he had the chance to share a great moment on stage with Ana Popovic in front of an enthusiastic public. For him, it was THE revelation. At only 15 years of age, he started training to become a professional musician of the FNEIJMA at the IMFP of Salon-de-Provence. His style is jazz, with new influences such as Robben Ford and Scott Henderson. On stage, Lucas impresses Carvin Jones and Joel Patterson. He created the "Lucas Blues Project" in 2013, which thrilled the public from the very first exhibition. In January, 2014, France Blues sponsored the band to represent France at the International Blues Challenge of Memphis, for the youth category. Their showcase entertained at the clubs of Beale Street, and they recorded three (3) songs at the legendary Sun Studio. The adventure continues as he got his first radio interview that same year, and played at two (2) reference-concerts at the International Festival of university music (FIMU) in Belfort and the Cahors Blues Festival, with stars of the blues road such as Craig Adams and Dale Blade. After that, he performs the first part of Electro Deluxe and is elected "Revelation of the year 2014″ by the webzine Zicazic.
In 2015, Lucas played at the first part of his friend's, Gaelle Buswel, concert, with Chris Bergson and the Royal Southern Brotherhood. He was also invited by the Blues Power Band to play in Paris, at the New Morning, where he shared in an unforgettable moment with the legendary Norbert Krief "Nono" at Issy-les-Moulineaux. At age 18, Lucas obtained his diploma of "Musician and Interpretor of Actual Musics" and was admitted at the prestigious Pôle Supérieur de Musique de Bourgogne in September 2015.