Matthew Mateyko Jazwinski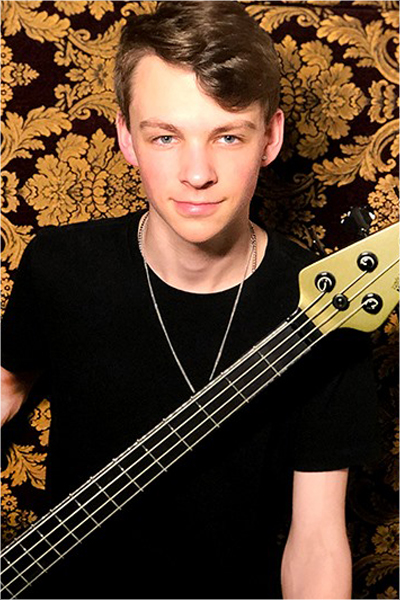 Matthew "Mateyko" Jazwinski is known for his wide range of skills on both bass guitar & double bass. Born in 2002, Mateyko began his musical studies at age 6 and bass guitar at age 8. He has won countless awards and accolades, most recently being named Downbeat Magazine's 2018 "Blues/Pop/Rock Soloist: High School Outstanding Performance".
Mateyko attends the prestigious Chicago Academy for the Arts where he receives one of the finest co-curricular academic & fine arts educations in the Chicagoland area.
His live performance skills began at age 10 when he put his musical talents to work by performing at dance marathons and charity events in support ofAnn & Robert H. Lurie Children's Hospital of Chicago. To date he has performed at over 60 events that have raised millions of dollars for pediatric medical research.
In addition to his charity work, Mateyko has performed in a wide variety of settings over the years – ranging from the house bass player at the Dallas International Guitar Festival to being one of the youngest musicians to hold down a residency at the historicAndy's Jazz Clubin Chicago.
His mentor Oteil Burbridge always reminds him, "Imagine that you have no ceilings to your success", and Victor Wooten has always told him,"What does world need with just another good musician, it needs good people." Mateyko has taken these words to heart and sees no limit to what he can do – both as a person and musician, while always keeping in mind the importance of being a good person, someone who is easy to work and willing to take on any challenge with passion.