Rodrigo Galavis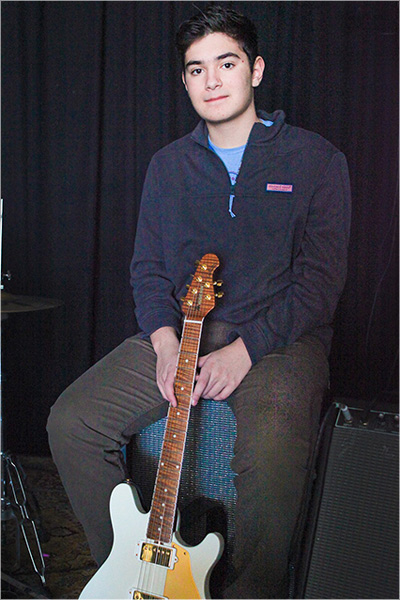 Rodrigo Galavis is a 14 yea old guitarist from New Canaan, Connecticut. Rodrigo began playing guitar at the age of 9.
Rodrigo started playing the drums at the age of 7 years old. When he was 9 years old he started to play the guitar. However, he still considered himself a drummer first until he was around 13 years old. That's when he decided he loved the guitar above any of the other instruments. He loves playing all kinds of classic rock music such as Van Halen, Pink Floyd, Stevie Ray Vaughan and Frank Zappa.
Last Spring, Rodrigo was selected to be a School of Rock AllStar. The program represents 1% of the students out of more than 25,000 from nine countries. As an AllStar and School of Rock student, he has been honored to perform on some iconic stages, such as Lollapalooza, Gathering of The Vibes, the HighLine Ballroom, the Knitting Factory, Bitter End and many more.