Ryan Brand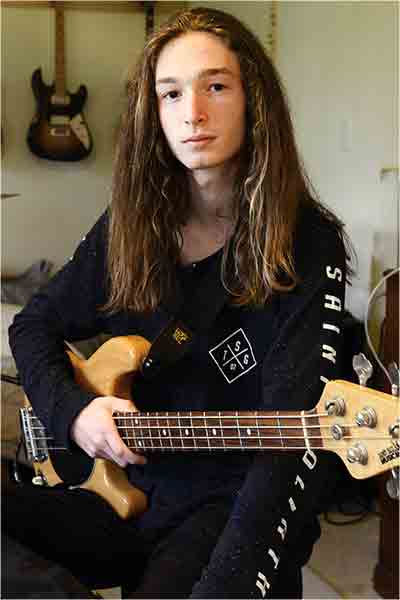 Ryan Brand is a 17 year old bassist, drummer and guitarist from Auckland, New Zealand.
Growing up in a musical family and listening to a very wide range of music and having the opportunity to play in jazz bands and jam with talented musicians older than himself helped guide his talent and broaden his style of playing and composing.
He is Left handed but plays right handed instruments and at the age of 8 started drum and guitar lessons with his older brother. To make their sessions more interesting and band like, Ryan was introduced to the bass guitar by his teacher and bloody loved it.
His Bass influences include Victor Wooten, Michael League, John Paul Jones, and Flea.
Entering several New Zealand national music competitions since he was 12, his College based Jazz combos and Concert bands won several awards at the Auckland Jazz and Blues competitions. His band, Flintwater Express also competed in Smokefree Rockquest where they placed first in the regional finals for Auckland's North Shore in 2016.
Ryan has been involved in several projects, playing different styles including, blues, jazz fusion, experimental, prog, psychedelic, indie and rock.
Drummer and bassist for the rock and roll band, Flintwater Express (a combination of multi-instrumentalists with a common passion for 70′s rock, inspired by bands like Led Zep, Rush, Deep Purple and Jimi Hendrix) the band likes to occasionally swap instruments to change the style of writing and give another dimension to their music creation.
For the last 5 years, Ryan has owned a late December 1994 model of the Ernie Ball Music Man Stingray and simply love the way it sounds and plays.