Savannah Lynne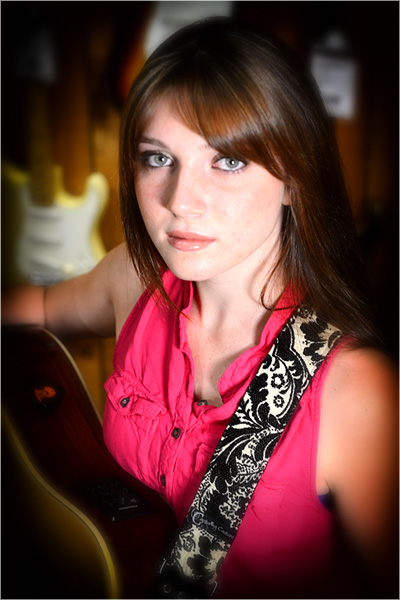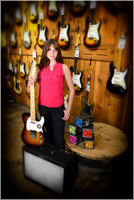 14 year old singer / songwriter Savannah Lynne has been performing professionally since the age of 12. Raised on the Hawaiian Islands of Maui and Kauai, Savannah moved to Los Angeles with her family to pursue her passion of country music.
Not one to just dip her toes in the water, Savannah jumped all in with her very first live performance at the world famous Whisky A Go Go in Hollywood, CA and hasn't looked back since! Two years and 150 live shows later, Savannah Lynne has played at such iconic venues as Dodger Stadium, Orange County Fair, Hollywood House of Blues, Petco Park, Bluebird Café, Douglas Corner, Winter NAMM 2013, and Summer NAMM 2013 to name just a few.
Savannah believes that music can truly make a difference in the lives of those less fortunate and has performed for countless charity events such as Relay For Life, Semper Fi Fund – Injured Marines, Susan G Komen Race for the Cure, and the Pediatrics Reaching for the Cure. Besides donating her time, Savannah is also a member of the Songs of Love Foundation where she has written personalized songs for terminally ill children. In the Spring of 2013, Savannah partnered with the Semper Fi Fund Injured Marines organization and donates a portion of all her CD sales to the non-profit charity that helps support Injured Marines and their families.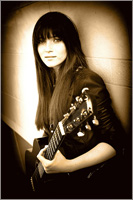 She is a believer that the harder you work, the luckier you get. In March of 2013, while performing as the final act at a local carnival, Savannah caught the ear of Jim Vellutato (VP of Sony / ATV Publishing) and was introduced to Sony and EMI writers whom she has been co-writing new original songs with. During that same month, Savannah competed against almost 1,400 other bands for a chance to play at the iconic Dodger Stadium and was selected by a panel of judges composed of members of Earth, Wind, and Fire, Train, and 98 Degrees.
Savannah began recording her first EP "Aloha Nashville" in the spring of 2013 and along with her father, produced and recorded all her vocals at her home in Chatsworth, CA for four of the five songs. Without having any big name producers or engineers to work with, she learned the engineering side of music production by attending college courses in the evenings. She must have been paying attention because two of her latest songs she recorded at home, ("Wildflower" and "On Hold") were recently placed in a Hollywood movie ("Reach Me") starring Sylvester Stallone, Kelsey Grammar, Nelly, and many more.
Having spent hundreds of hours in the recording studio and live performances, Savannah has proven time and time again that she can shine in the spotlight, whether it's singing the National Anthem for the televised San Diego Padres / Pittsburgh Pirates game or local news segments showcasing her voice. Savannah's main instrument (besides her voice) is her guitar, although she also plays the banjo, ukulele, and piano. She has always been a Fender girl from her very first guitar and she was honored when Fender recognized her by sponsoring her as an acoustic artist and introducing her to the legendary rock photographer Robert M. Knight. In April of 2013, Savannah was awarded the "Teen Female Country Artist of the Year" Award by the Indie Music Channel and was given the opportunity to play at Oceanway Studios (Michael Jackson, Janet Jackson, Eminem, Madonna, Tim McGraw) in Hollywood, CA. With a very busy 2013 coming to a close, one can only imagine what 2014 holds for Savannah Lynne.