Scott McKeon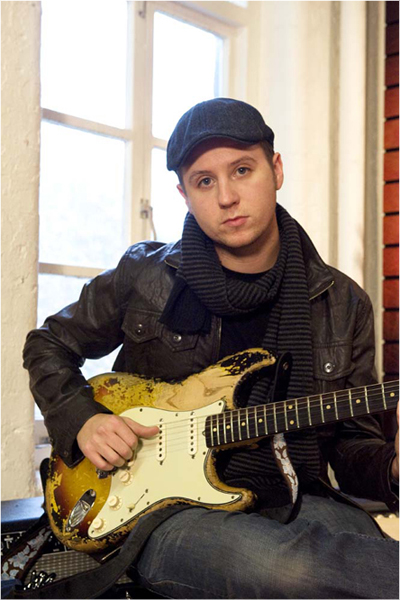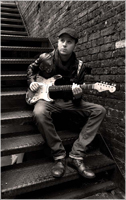 Scott McKeon may be just twenty four but he has already given a lifetime of dedication to his craft as a guitarist, singer and songwriter. Initially inspired by his dad's love of blues and fifties rock n roll music he took up the guitar at the age of four. In 1998, Scott was the winner of Guitarist Magazine's "Young Guitarist of the Year" and by the age of fourteen, he was already fronting his own band.
At 18, a CD was passed onto Paul Crockford, Mark Knopfler's manager, who started representing Scott which culminated in the release of his debut album "Can't Take No More" an energetic and raw take on modern electric blues rock. To promote the album Scott toured extensively in the UK, Europe and US, sharing performance space with Eric Clapton, John Mayer and Sheryl Crow at Hyde Park Calling in 2008, Buddy Guy, Johnny Winter and Joe Bonamassa to name a few, as well as playing the Montreal Jazz festival and making numerous US TV appearances.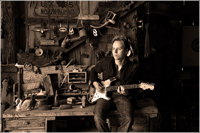 In the past two years, Scott has continued writing, touring and producing his own music as well as that of other artists. He wrote music for Robert Knight's "Rock Prophecies" Documentary which won him a RIIFF award for "Best Soundtrack". The makers of Guitar Hero Five also sought him out in order to have the track 'Broken Man' from Scott's album 'Trouble' on their game as did the makers of the TV show LA Task Force.
During 2009 Scott spent time writing in Nashville which included working with up and coming artist Tyler Bryant. He was also lucky enough to open for some of his greatest musical heroes this past year, including Derek Trucks, BB King and the Arc Angels and made his first performance at the Royal Albert Hall supporting Joe Bonamassa.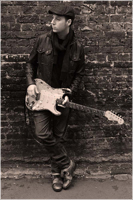 Scott is a raw and naturally gifted guitarist who has come into his own as a singer/songwriter who's influences include: The Beatles, Albert King, Jimi Hendrix, D'angelo, BB King, Stevie Wonder, Michael Jackson and Lenny Kravitz. His work producing and playing with other artists inspired him to take the lead in producing his new record. Scott's second album, Trouble , was released in back in March this 2010 on Mascot Provogue Records, including contributions form Robbie McIntosh and David Ryan Harris from John Mayer's band.
Over the last 12 months Scott has been working with many different artists both in the studio and live, including Zigaboo Modeliste, Beth Rowley, Divageek and Lisa Lois, plus working on his own original material in the studio for a forthcoming EP due for release later this year. Scott's also just released his own brand of fuzz pedals 'SM FUZZ' based on his own original fuzz pedal.