Sydney Harte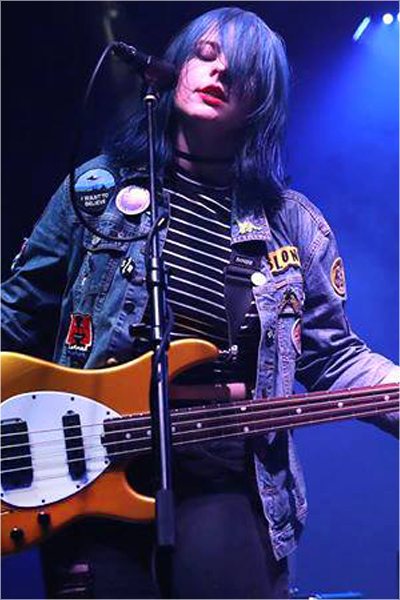 Sydney is an accomplished vocalist, multi-instrumentalist and song writer. She began her musical training at the very young age of 5. She started with classical piano lessons, but soon incorporated other instruments, and is proficient on piano, guitar and bass and has recently added drum lessons. She is a formally trained vocalist and was a member of the prestigious Children's Chorus of Greater Dallas for 3 years of which she had the honor to be chosen to tour England with the Choir in 2016. Sydney has had an affiliation with the School of Rock for the last several years as a student and she now teaches with School Of Rock. She was fortunate to be chosen to tour the Central USA in 2016 and the Central and East Coast Tours in 2017 as part of their National Summer Tour. Although she is classically trained, her true passion is rock and roll.
For the past four years she has been performing with Sweet Chaos where she has toured throughout Texas and has played from Florida to Los Angeles where they performed at the legendary Whisky A Go Go. Sweet Chaos released a single and music video for Again and Again and also a self titled EP during this time. She has started a new project with San Diego based band WidowMade and they have recently released a new single and music video Boomerang.
She has diverse musical influences that include Matt Bellamy, Mike Kerr, Sting, Billy Joel and Taylor Momsen to name a few.
MXD Mag 2016 Best Rising Talent with Sweet Chaos award recipient and 2017 Best Rising Talent in Texas Bass Player award recipient.