Tyler Tallant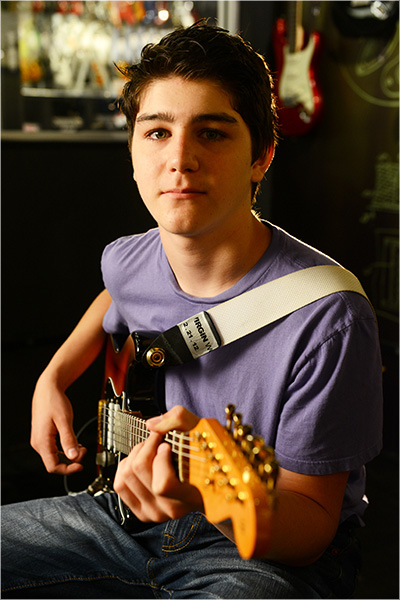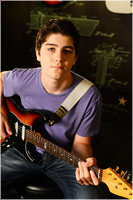 Tyler is 15 years old and has been playing guitar for 3 years.
He has been playing at School of Rock for 2 1/2 years where he is in performance band and the schools deans list. He takes vocal and guitar lessons.
He currently does lead vocals, back up vocals, plays guitar and bass at School of Rock. In Summer 2012, Tyler was selected for the first DFW School of Rock Summer Tour where they played in various cities over 10 days.
In July 2012, he was chosen in a nationwide competition to be the lead guitarist in the annual Kidd Kraddick Rock Camp! They met celebrities, wrote a song, and shot a video.
He has been with his current band UNDER RAGE for almost a year. They met at school of rock and formed a band. They have played on every stage at house of blues Dallas and have become very known throughout the Dallas Fort Worth area! They will be going on a tour in July where they will play in Austin, Houston, and at the Kemah Boardwalk!
Tyler's influences are Band of Skulls, Jack White, John Frusciante, Pearl Jam, and SSM. Tyler's genre of choice is garage rock.