Yayo Sanchez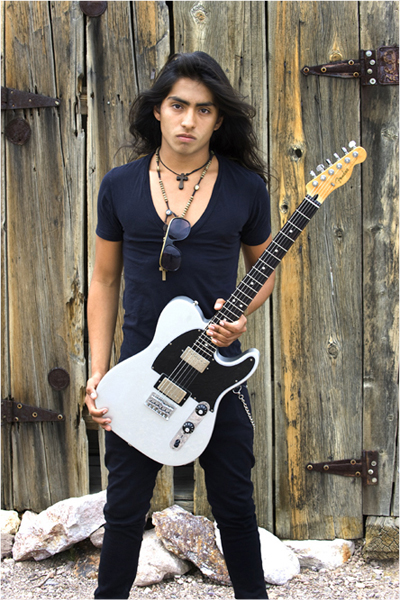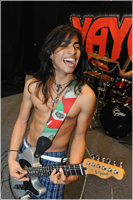 It's a long way to the top if you wanna rock-n-roll, so it helps to get an early start. Just ask Yayo Sanchez.
At an age when most of his peers were cruising the malls or fondling their X-Boxes, the rising Austin musician had already jammed with the likes of Slash and Billy Gibbons, and opened for Quiet Riot and L.A. Guns in clubs he was too young to enter (without his supportive parents, of course).
"I got bitten by the rock-n-roll bug at the age of 9 when my Pops turned me onto KISS," Yayo says. "Later that year, he bought me a guitar, and after that, almost nothing else mattered." In 2008, Yayo released a collection of demos featuring one-time KISS guitarist Bruce Kulick on bass and Brent Fitz (who now drums for Slash) on the drums. He also went on his first full U.S tour; earned kudos from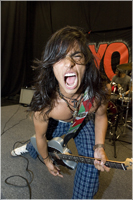 Carlos Santana; and juggled endorsement deals and management offers as they came rolling in. So much for wasted youth.
Today at age 18, Yayo — or YAYO as he appears in his band's moniker — is already an accomplished musician, studio geek and blossoming businessman. Despite a collection of milestones that most rockers could happily take to the grave, YAYO is still eagerly climbing toward his creative peak and expanding his horizons with youthful vigor and seasoned determination.
"I'm writing a lot these days and the music definitely has a more modern sound than anything I've done in the past," says the guitarist, vocalist and multi-instrumentalist. "It's got fat, groovy rock riffs with two totally different guitar parts that magically intertwine. I've also been working my ass off to improve my vocals. Vocally, the new songs are a lot more melodic, because I'm actually singing now!
Having mastered the role of raging, heavy metal shredder and screaming frontman in his teen band, Rubber Monster, YAYO today is discovering a new appreciation for nuance and subtlety.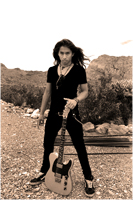 "I've added some songs where I play piano instead of guitar, and there are other tunes where I drop the guitar and piano altogether and just play frontman with a focus on vocals," he says. "I'm also working on an acoustic project that adds cello and violin, and we've got songs now that have vocals in both English and Spanish. I'm excited to get this stuff out there so everyone can hear the madness going on in my head."
Among those already familiar with the musical madness of YAYO (besides the aforementioned Slash and Billy Gibbons) are heavyweight names like Scott Ian (Anthrax), Roger Daltrey (The Who), Paul Stanley (KISS) and Roger Taylor (Queen), who have all jammed with YAYO at various musical industry gatherings. While each left an everlasting impression, it is perhaps Carlos Santana who offered the best advice. "I met him and we talked for a while about gear, girls, life, happiness and spirituality," YAYO says. "But the thing I'll never forget is what he whispered in my ear before I left. He said, "Yayito, you're gonna make it huge, man. Don't let anyone bring you down and don't be afraid to be chingon!" Which, in Spanish, means "Don't be afraid to be a motherfuc*er!" In English or Spanish, those are words of wisdom young YAYO will take to the top!
David Glessner