Zakk Knight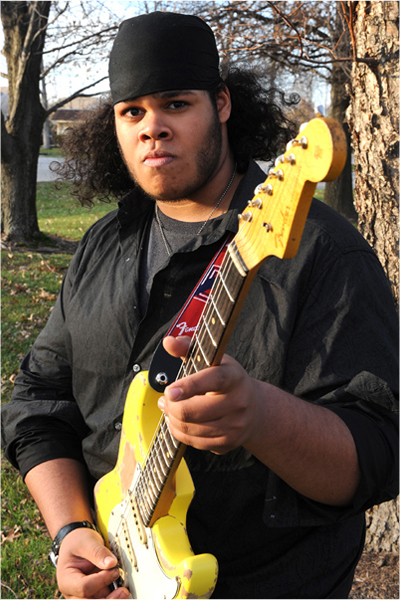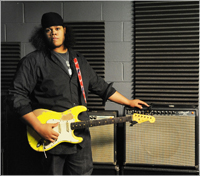 Zakk Knight is a young local talented guitarist and singer who is gaining recognition both locally and nationally. Zakk at 17 years old is firmly rooted in blues with his eyes on the big stage to enable him to share his inspirations through his own original music. Zakk is the 2009 Robert Johnson Foundation New Generation Award Winner and an attendee of the International Blues Challenge. He's been a guest performer at the Robert Johnson Birthday celebration the past two years. Zakk began playing guitar at age 12 and has since developed his skill as a guitarist, singer, and song writer. With many performances to his credit,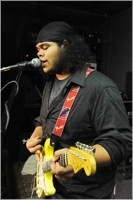 Zakk continues to work on new material for his first CD release as his band, backed by Kip Harris on drums and Matt Brookshire on bass, polishes their sound in preparation for upcoming performances.
Outside of recent local performances, the Zakk Knight Band has opened for Kenny Wayne Sheppard, Here Come the Mummies, and has been featured in several radio and television appearances.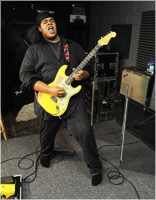 Zakk's influences include Joe Bonamassa, Eric Gales, Buddy Guy, Jimi Hendrix, Robert Johnson, BB King, Freddie King, Albert Collins, Howlin Wolf, Stevie Ray Vaughan, Jimmy Vaughan, and many more. Zakk is a 2012 graduate of Lawrence Central H.S. in Indianapolis and he's a knowledgeable collector of vintage Fender strats.