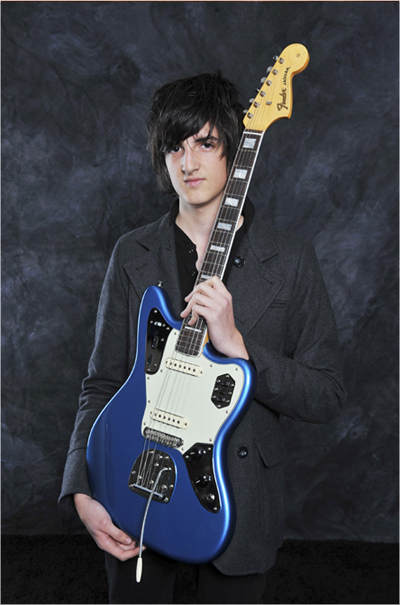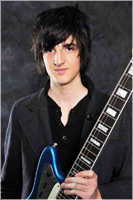 Born in 1995 in Los Angeles, Ca., Andrew Wells began studying classical piano at the age of 6, but a year later was smitten with the guitar after seeing Van Halen. Over the next few years, he quickly developed a dexterous sound combining the styles of blues, rock, jazz, and country while studying under some of the best jazz musicians in Los Angeles.


Andrew Wells, currently 16 years old has gotten the attention of some of LA's biggest producers and musicians with his versatile playing and sound. Andrew has either shared the stage or performed with members of Aerosmith, Van Halen, Red Hot Chili Peppers, Rage Against the Machine, MC5, Alice in Chains, Motley Crüe, and Foo Fighters among many.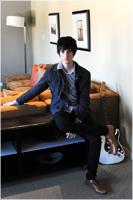 Influenced by Jeff Beck, Grant Green, Son House and songwriters like Jeff Tweedy, Alex Turner and Bob Dylan, Andrew has been playing Fender since he started with the guitar.

Now playing with an arsenal of Fender amps and guitars, he can be seen performing with his new band, The Suits- a four-piece 60's mod influenced quartet with a dark, modern blues edge.

With a relentless and uncompromising obsession for the guitar, Andrew Wells will be a name you will hear a lot of over the next few years.