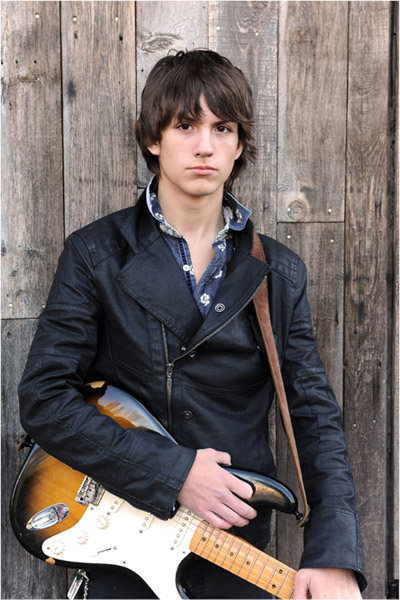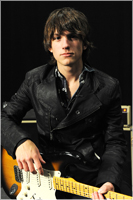 COLLIN FISH 16 - guitar, vocals and songwriter. Collin, to date, has written all of the lyrics and spearheaded the musical creation. His influences come from classic rock/metal bands such as Led Zeppelin and Pantera, as well as Latin guitarist Al Dimeola and other international sounds.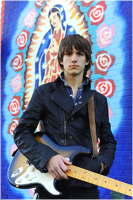 CHRONOLUNG, born in early 2010, is a declaration, a sound, an innovative mixture of staccato riffs and heavy melodic rhythms defining a new genre of rock music. The young power trio from Austin, TX, spearheaded by Collin Fish on guitar and vocals, supported by his brother Kevin Fish on drums, and childhood friend Ian Grimes on bass, is set to bring rock back to pop culture. Their power house performances has had them opening for notable acts such as Clutch, Periphery, The Daylights, The Memorials, and Vains of Jenna as well as playing on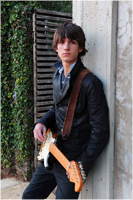 the main stage at Texas Rockfest, the Rumble Tour, and Pecan Street Festival. Influences range from rock bands such as Led Zeppelin and Pantera to Latin guitarist Al Dimeola and fusion drummer Thomas Pridgen. Their dynamic and soulful live performance substantiates that Chronolung is set to ignite a new form of musicianship. The guys are currently working with Producer/Engineer Stuart Epps (Led Zeppelin, Elton John) on an EP to be released January 2012.