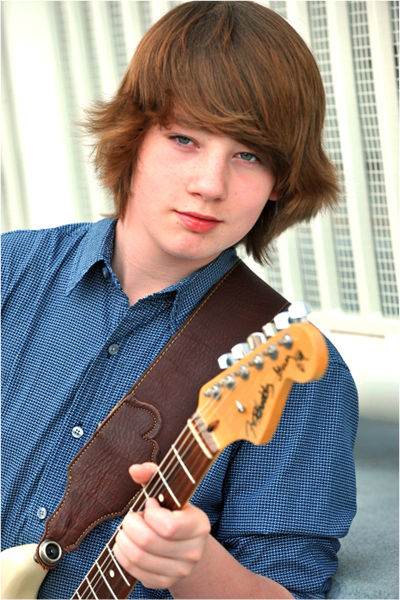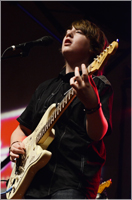 13 Year old guitarist/singer/songwriter Quinn Sullivan has just finished recording tracks for his new CD in Nashville with Producer/Drummer Tom Hambridge. He is excited to begin his Spring/Summer tour with Buddy Guy which will include performances in Las Vegas, Los Angeles, New York as well as the world renowned Montreux Jazz Festival.


Last year Quinn performed throughout the the US and Canada in support of his debut CD "Cyclone" which peaked at #7 on the Billboard Blues Album chart in July 2011. He had the time of his life performing at venues like the Hollywood Bowl, Red Rocks Ampitheater, Blues festivals in Quebec and Ottawa, Austin City Limits Festival, and hometown shows in Boston and New Bedford Massachusetts. He enjoyed touring the country with his friend and mentor Buddy Guy and meeting all the fans who helped propel CYCLONE on to the Billboard Charts.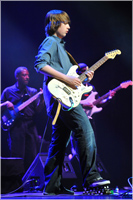 In addition to the release of his first cd and tour, 2011 saw Quinn performing his single "My Sweet Guitar" on Jimmy Kimmell Live to great reviews and a standing ovation from the audience. He also became one of the youngest official Fender artists in September and performed at their new visitor center in Corona CA . (www.fender.com/artists/quinnsullivan). In February 2012 Quinn was honored to be invited on stage at the historic Apollo Theater in New York at a tribute to the great Hubert Sumlin. He performed with Buddy and that same evening Buddy introduced Quinn to Eric Clapton. Another dream fulfilled.

Quinn was given his first guitar at the age of 3 and quickly developed skills way beyond his years. His natural ability combined with exposure to many kinds of music and musicians alike, led Quinn into the national spotlight with an appearance on the Ellen Degeneres Show in 2006. He blew the audience away with his rendition of "twist and shout!"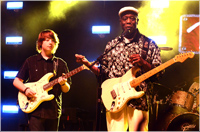 In 2007 he met his idol, Blues Legend Buddy Guy at a concert in his hometown. Buddy was so impressed with Quinn's guitar playing that he invited him to play on his Grammy nominated cd "Skin Deep" where he met future producer and song writing partner Tom Hambridge.Quinn plays a solo on the track "Who's Gonna Fill Those Shoes".

Quinn continued to hone his guitar and vocal skills over the next couple of years and would sit in with Buddy whenever possible. He continued to appear on local and national TV programs including Oprah and TheToday Show. Buddy Guy independently released Quinn's first cd in 2011 and brought him along as opening act for his 2011 Spring /Summer tour. Buddy recently said in a PBS interview "you don't come across talent like this every day... people called Ray Charles a genius... I think you got another one here".

Quinn is looking forward to the next leg of his journey and is so grateful for the opportunity to travel the world and perform his music. He is proud to be continuing his collaboration with Buddy Guy and producer Tom Hambridge. Look for Quinn "live" this Summer in a city near you.

Website:www.quinnsullivan.me